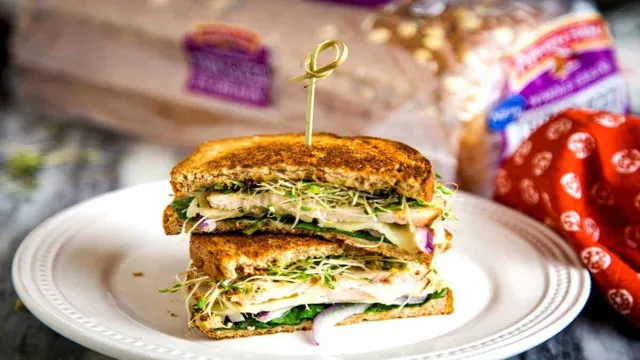 Craving for a delicious and hearty sandwich that will surely satisfy your taste buds? Look no further because we've got the ultimate turkey sandwich melt that will surely tickle your senses and leave you wanting more. Imagine biting into a warm and toasty sandwich with layers of succulent turkey, melted cheese, crispy bacon, and fresh veggies in between two slices of perfectly toasted bread. One bite, and you'll be in sandwich heaven.
This recipe is perfect for those who are looking for a quick and easy lunch or dinner option that will surely impress family and friends. All the ingredients are easy to find, and the steps are simple to follow. Get ready to indulge in the ultimate turkey sandwich melt that will surely make your day!
Ingredients Needed
When it comes to making a delicious turkey sandwich melt, the ingredients you need are pretty straightforward. First and foremost, you'll need your bread. This can be any kind of bread you like, from plain white bread to a hearty wheat bread.
Next up is your turkey. You can use any kind of turkey, whether it's leftover from your Thanksgiving feast or fresh from the deli. Cheese is also a must-have ingredient for any melt, so make sure you have your favorite cheese on hand.
Personally, I love using a combination of cheddar and Swiss. Finally, you'll need a few other ingredients to add some flavor and texture to your sandwich, such as tomatoes, avocado, bacon, and mayonnaise. Once you have everything you need, it's time to assemble your sandwich and get ready for a delicious, melty, savory meal.
Who's hungry for a turkey sandwich melt now?
Turkey, Cheese, Bread, Mayo, Garlic Powder, Butter
If you're looking to make a quick and easy sandwich, you only need a few staple ingredients – turkey, cheese, bread, mayo, garlic powder, and butter. First, start by spreading a generous amount of mayo on two slices of your favorite bread. Then, add a few slices of turkey and your preferred type of cheese on top.
Sprinkle a pinch of garlic powder for added flavor. Finally, spread a thin layer of butter on the outside of the bread and grill until both sides are golden brown. This simple yet delicious sandwich is perfect for a lunch on-the-go or a quick snack.
With just a few ingredients, you can make a satisfying meal in a matter of minutes. So, next time you're in a rush and need a quick bite, try making a turkey and cheese sandwich with garlic powder for a tasty twist.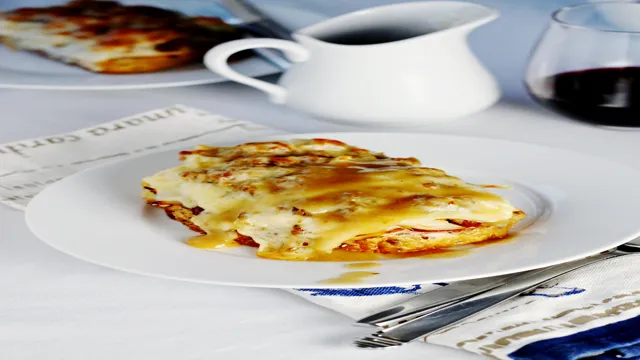 Preparation
Preparing a delicious turkey sandwich melt requires a bit of planning and preparation before diving in. Firstly, make sure that you have all the necessary ingredients, such as sliced turkey, bread, cheese, and any vegetables or condiments that you may want to add. If you want your sandwich to have a crispy texture, consider toasting the bread before putting the sandwich together.
To make your melt, pile your turkey and cheese on one slice of bread, then add any veggies or sauces. Place the other slice on top, and butter the outside of the bread. Heat a pan over medium heat, and once hot, add the sandwich to the pan.
Cook for about two minutes on each side, or until the bread is golden brown and the cheese has melted to create the perfect gooey texture. Once cooked, slice your sandwich and enjoy your homemade turkey sandwich melt that is sure to please your taste buds with every bite!
1. Spread mayo and garlic powder onto bread slices
If you want to make a delicious garlic bread, the first step is to spread mayo and garlic powder onto bread slices. This might sound like an unusual combination, but trust us, it works wonders! The mayo adds a creamy texture and the garlic powder brings a flavorful punch. To prepare, simply mix mayo and garlic powder together in a bowl and then spread the mixture generously over slices of bread.
Don't worry about spreading it too thick; the mayo will turn crispy and golden when you bake it in the oven. Once your bread is smothered in this tasty mixture, place it in the oven and watch it transform into a crispy, garlic-infused masterpiece. With just a few simple ingredients and a little bit of preparation, you can have restaurant-quality garlic bread at home in no time.
Give it a try and taste for yourself!
2. Add turkey and cheese on top of mayo mixture
Preparation is key when it comes to making a turkey and cheese sandwich, and adding the ingredients in the right order can make all the difference. To start, spread a layer of mayonnaise onto two slices of bread. This will act as a barrier between the bread and the turkey, preventing it from becoming soggy.
Next, add a layer of juicy turkey slices on top of the mayo mixture. Make sure to spread it evenly to ensure every bite has a delicious taste. Finally, top the turkey with a generous amount of cheese.
You can use any type of cheese you like, but cheddar or Swiss are popular choices. The cheese will add a creamy and savory flavor to the sandwich, completing the delicious trio of ingredients. Don't forget to toast the bread for added texture and warmth.
With these simple steps, you can prepare a mouthwatering turkey and cheese sandwich that will satisfy any lunch craving.
3. Close sandwich and butter both sides
When it comes to making a delicious sandwich, there are a few key steps you should follow to ensure that your creation is as tasty as possible. One of the most important steps is to properly prepare your sandwich before you take that first delicious bite. To do this, the first thing you'll need to do is butter both sides of your sandwich.
This will help to ensure that all of the ingredients will stick together properly, and it will also give your sandwich a delicious buttery taste. To do this, simply spread a thin layer of butter onto both sides of your bread, making sure to cover all of the edges. Once you have done this, you can then add your other ingredients, such as meat, cheese, vegetables, and condiments.
Finally, close your sandwich up tightly, making sure that all of the ingredients are securely held in place. Now you're ready to take that first delicious bite and enjoy all of the delicious flavors that your sandwich has to offer!
4. Heat on pan until cheese is melted and bread is crispy
To prepare a delicious grilled cheese sandwich, heat a pan on medium heat and then place the sandwich inside it. Let it cook until the cheese starts to melt and ooze out. During this process, keep an eye on the heat and adjust it if needed to ensure that the bread doesn't burn or overcook while waiting for the cheese to melt.
When the cheese is fully melted and the bread is crispy and golden brown, carefully remove the sandwich from the pan and let it cool for a minute before serving. This crispy and cheesy sandwich is perfect for a quick lunch or snack. So, the next time you're craving a grilled cheese sandwich, use this simple recipe to make a perfect one in minutes.
Variations to Try
If you're looking to spruce up your turkey sandwich melt, there are plenty of variations to try. One idea is to add some sliced avocado to the mix. The creamy texture pairs perfectly with the turkey and melted cheese.
Another option is to swap out the bread for a wrap or pita pocket. This can give your sandwich an entirely new flavor profile. You could even experiment with different types of cheese, such as pepper jack or feta, to add some extra spice or tang.
Finally, consider adding some veggies to the mix. Thinly sliced red onion, roasted red peppers, or arugula can add some crunch and extra depth of flavor. The possibilities are endless when it comes to customizing your turkey sandwich melt.
Add avocado, bacon or tomato for extra flavor
If you're looking to switch up your go-to recipe, consider trying out some variations on your classic dish. Adding avocado, bacon, or tomato can give your meal an extra burst of flavor and texture. Avocado is a great source of healthy fats and is known for its creamy texture.
Adding some sliced avocado to your dish can give it a smooth, buttery taste. Bacon is a classic topping that can add some savory crunch to your meal. And tomatoes are versatile and can add a pop of acidity and juiciness.
Consider slicing up some cherry tomatoes or adding some roasted tomatoes to your dish. These variations can take your recipe to the next level and give you a delicious meal that's both satisfying and nutritious. So, don't be afraid to experiment and see which variation is your new favorite!
Swap out turkey for chicken or ham
If you're tired of the traditional turkey, why not switch it up with some chicken or ham? These alternatives are just as delicious and give a new twist to your holiday meals. Chicken can be prepared in several ways, such as roasted, fried, or grilled, and can be stuffed with delicious herbs and spices. Not only is chicken a leaner option, but it also cooks faster than turkey, making it a practical choice for those with limited time.
Ham, on the other hand, is a salty and savory choice that is perfect for people who prefer meat with a bold flavor. It can be glazed with honey or maple syrup to add a touch of sweetness, which complements the savory flavors of the meat. No matter which option you choose, chicken or ham, you're sure to impress your guests with a unique and flavorful holiday meal.
Why You'll Love This Recipe
If you're a fan of a classic turkey sandwich with a twist, then you'll love this delicious and gooey turkey sandwich melt. This meal is perfect, whether you're looking for a quick and easy lunch or a simple dinner option. One of the best parts about this recipe is that it can be made in just a few minutes, making it ideal for those who are short on time.
But don't let the quick preparation fool you; this sandwich is full of flavor. The melted cheese perfectly complements the turkey, while the crispy bread adds an excellent texture to the sandwich, making every bite irresistible. Plus, with the added benefit of being healthier than traditional grilled cheese sandwiches, this turkey sandwich melt is a guilt-free way to indulge in a comfort food classic.
Get ready to enjoy a delicious melt in your mouth meal, all while satisfying your hunger cravings!
It's easy to make, versatile, and absolutely delicious
If you're looking for a quick and easy recipe that you can customize to your liking, then you're going to love this one. This dish is incredibly versatile, so you can adjust the ingredients to suit your taste buds or dietary needs. Whether you prefer it spicy or mild, with meat or without, it's easy to make it your own.
Plus, it's absolutely delicious and perfect for a quick weeknight dinner. With just a few simple ingredients, you can have a hearty and satisfying meal in no time. So, why not give it a try? You won't be disappointed!
Conclusion
In summary, the turkey sandwich melt is the perfect marriage of classic deli meat, toasty bread, gooey cheese, and savory toppings. It's a sandwich that oozes comfort and satisfies the taste buds in every bite. So, whether you're feeling down in the dumps or celebrating a big win, this sandwich will always be there to lift you up and keep you melting with joy.
"
FAQs
What type of cheese is used in a turkey sandwich melt?
Typically, a turkey sandwich melt is made with melted Swiss cheese.
Can a turkey sandwich melt be made with whole grain or gluten-free bread?
Yes, a turkey sandwich melt can be made with whole grain or gluten-free bread to cater to specific dietary requirements.
What vegetables can be added to a turkey sandwich melt?
Some popular vegetables to add to a turkey sandwich melt include sliced tomato, avocado, and caramelized onions.
Is it possible to make a turkey sandwich melt without a panini press?
Yes, a turkey sandwich melt can be made without a panini press by using a griddle or stovetop skillet and placing a heavy object such as a cast-iron skillet on top of the sandwich to create the pressing effect.